Being a business owner in 2020 has come with its own set of challenges apart from worrying about running your business. Experts think that businesses who have been diligent in creating an effective online strategy, are the ones that have been sailing through the storm smoothly. You have probably already searched online and found a plethora of information about why and how small or medium sized businesses can benefit from having a website.
Apart from the obvious reasons (which are equally valid) of gaining credibility for your business, giving potential customers information 24/7 and broadening your reach etc. There are several not-so-obvious reasons, to have a website, that you would not know about if you are a not so technologically savvy business expert. Here are top 5 reasons that will give you an in-depth understanding of how having a web presence can directly impact your business positively.
1. It can help you better understand the competition and you can use that to your advantage
Chances are if customers are searching for you online, they are most likely checking your competition as well. If your competition has a better online presence than you, it is a problem. It is always a good idea to see what the competition is offering the customer and how you can do better because customers are looking for that unique factor and that AHA! moment. A good practice that most successful businesses have started implementing is using 'keyword research' to their advantage. Keywords can help you determine what customers are searching for and you can use that to optimize your website's SEO strategy. Knowing what are the most common keywords that your target customers are searching for is crucial not only to understand how they could land on your website but also it will help you see all the competition that you might not have realized that you have.
2. It can assist you to understand your customer behavior better
Wouldn't it be nice to know what is going on in the customers' mind? Believe it or not, it is more prevalent in successful businesses than you might think. The right website will help understand the patterns and trends that are leading to purchase or not making a purchase. It will help you target promotions and discounts not by hunch but by analysis which is way more accurate. Having a website is not just so that customers can know you better it can be the other way around as well! The better you understand your customers' behavior the better chances your business has at being recommended by them.
3. It can identify who your ideal target customer should be
Research shows that 56% of the customers think that businesses do not understand what they truly need. Your targeted customers vs. the customers you are attracting might be different demographics completely. The type of information you provide decides the type of customer your business is attracting. Your website can help you understand your current customer base, their demographic, psychographic and geographic traits. This can be done by going backwards and knowing the largest and repeated purchases, the type of customers retained, and the most painless transactions that did not include any issues with the order, you clearly would want more of those so why not curate your website to attract more such customers?. Now comparing these customers to the persona that you want to target can reveal a lot of things about the customers attracted vs. targeted. When you start to understand how your website can solve different problems for customers, that is when you will truly understand the value of deciding what features to include on your website.
4. It helps you follow and understand your customers' journey
One of the most powerful ways to utilize your website is to understand your customers' journey. This includes from start to finish the exact actions that the customers took to either make a purchase or leave your website. Understanding the customer journey helps businesses identify the loopholes and new opportunities that can prevent customers from deciding against your business. This could include the aspects of your website that people found helpful or frustrating. You might be able to add call-to-action signs at touchpoints where you did not realize before. This could also help you potentially improve your business' retention strategy and keep the already existing customers loyal.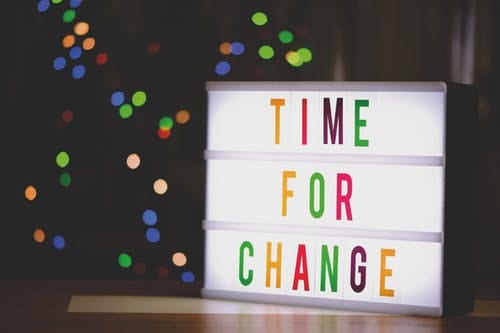 5. Finally, it aids you in determining whether you need to make change
It is time that businesses understand that a website is not just a marketing tool. Having the right website can help you identify the white spaces where you can gain clarity on where your business might need improvements, how your customers perceive your business and how you can leverage that to your advantage. It will save you a lot of time and energy in trying to guess what might tick with the audience and go straight at the source of the problem. One easy way to do that is getting feedback from customers through various means on your website, at different points on their journey.
By this time, you know how having an effective website can change the way you look at your business. Now, more than ever, it is imperative that you have an effective online strategy in place and you have come to the right place to get started. Your website can be up and running in as little as 24-hours without breaking your bank. In the end, the process doesn't have to be daunting but convenient for you, instead of trying to learn the tools yourself, let the experts handle this for you so you can focus more on what you do best.