NEW PHONE NUMBER - Reach customer service at +1 (415) 323-0273
Social Media Management
Have a marketing professional help with your social media
Do you have social media pages, but can't find the time to publish high-quality posts consistently? Our team can help.
Get this feature with the Brand Manager or Custom Plans.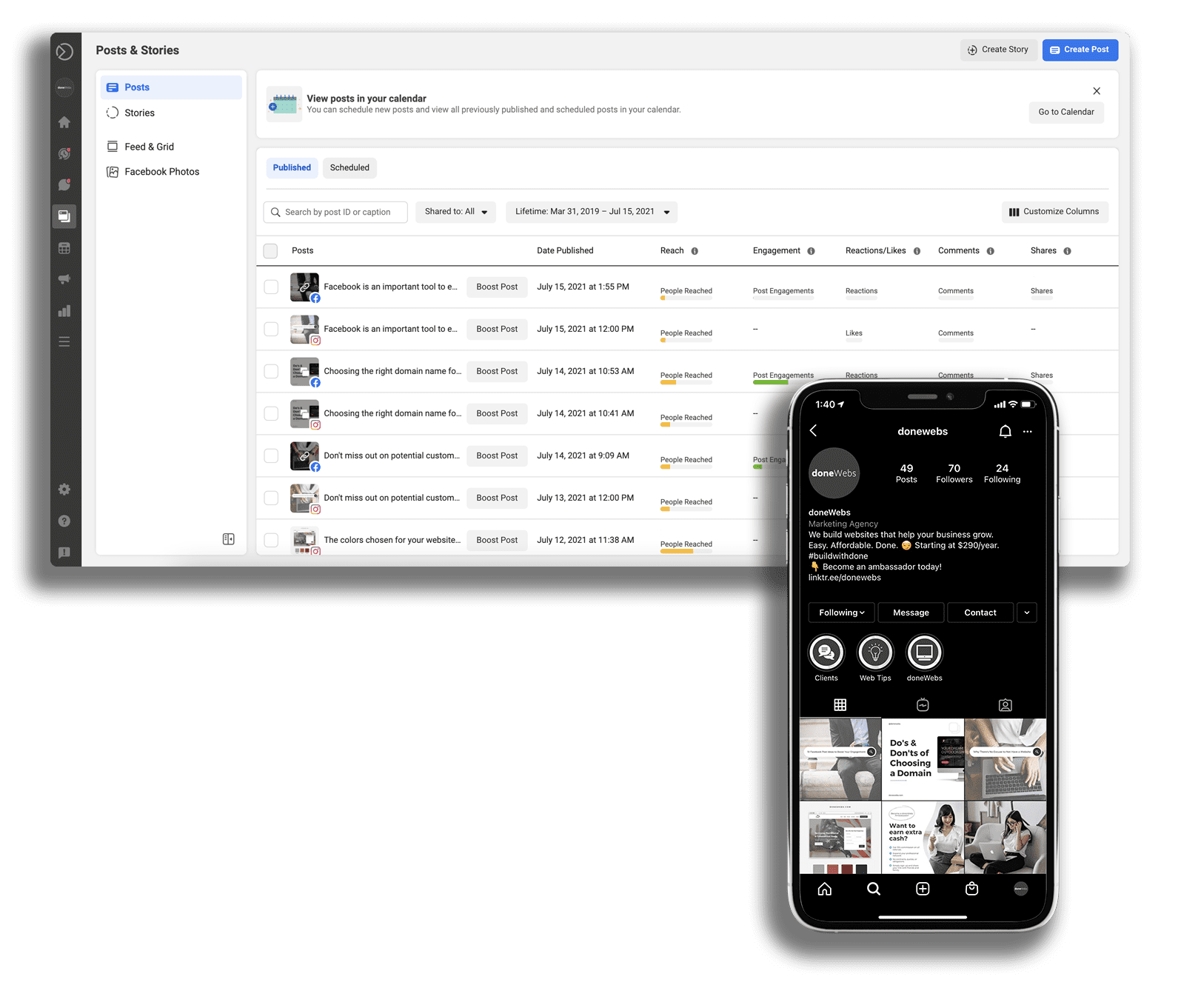 We will manage the social media platforms that you ask us to manage, including Facebook and Instagram (other platforms available with the Custom plan). This service includes posting content on a pre-determined schedule and optimizing activity to get the most out of your online profile. We'll write posts and, when applicable, include visual content and/or images to support your brand and its messaging.
1.
Share the social media pages you want us to manage
Many social media platforms let you add admins and editors without sharing your password.
2.
Discuss what you want your content to be
Your personal doneWebs representative will make sure you're on the same page about what you want.
3.
Let us handle it!
We'll post on social media for you, and can always contact us with feedback, concerns or questions.
How Social Media Management Can Benefit Your Business
Every post is crafted with professionalism and accuracy
You save time and get more out of your social media accounts
Get high-quality stock images or have your own photos edited to look their best
Gain a bigger, more relevant audience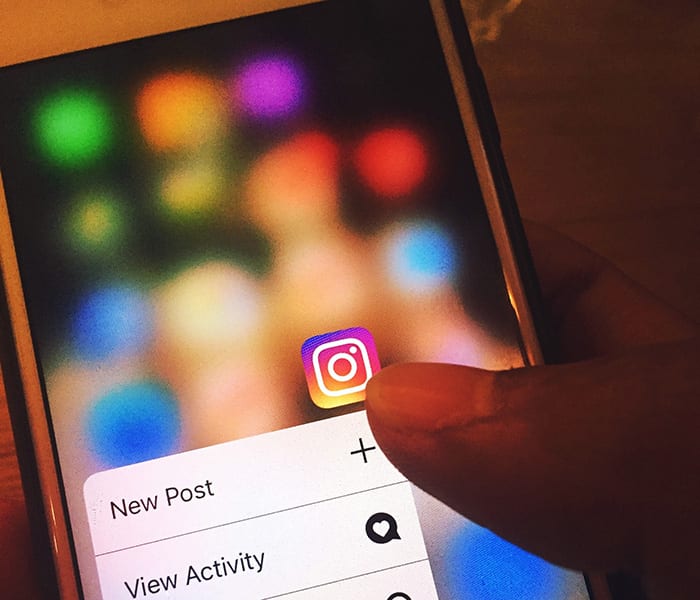 Revoke our access at any time
Facebook, Instagram and Twitter allow you to add and remove your page's editors and admins at any time. We won't have your password.
No photos? No problem.
We have access to libraries of stock images that we can use if you have insufficient or inadequate photos for social media. Remember: You only get one chance to make a first impression!