Manage your website with Control Panel
Manage your website, email accounts, billing, analytics, and more, all from one place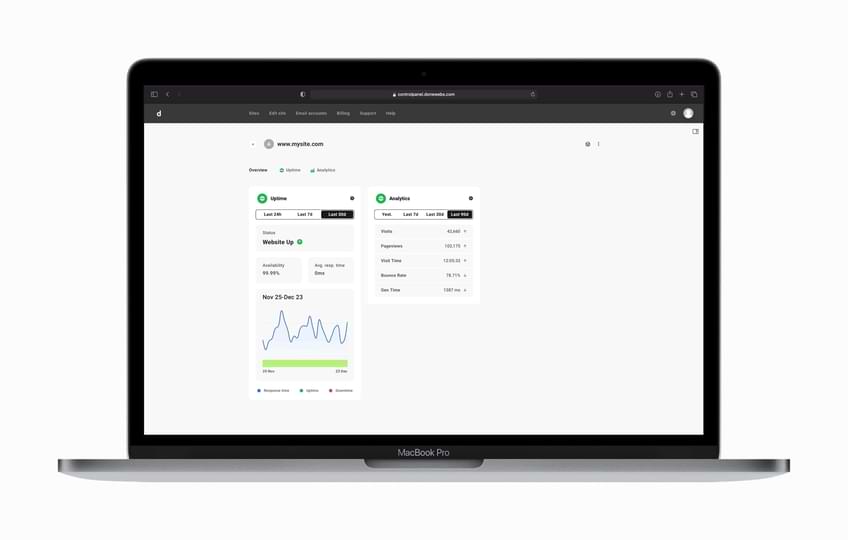 Key features of your Control Panel

Analytics
Follow your site's visitor statistics live and over time

Website management
Request changes to your site and manage email accounts

Performance and uptime
Review your website's uptime and current status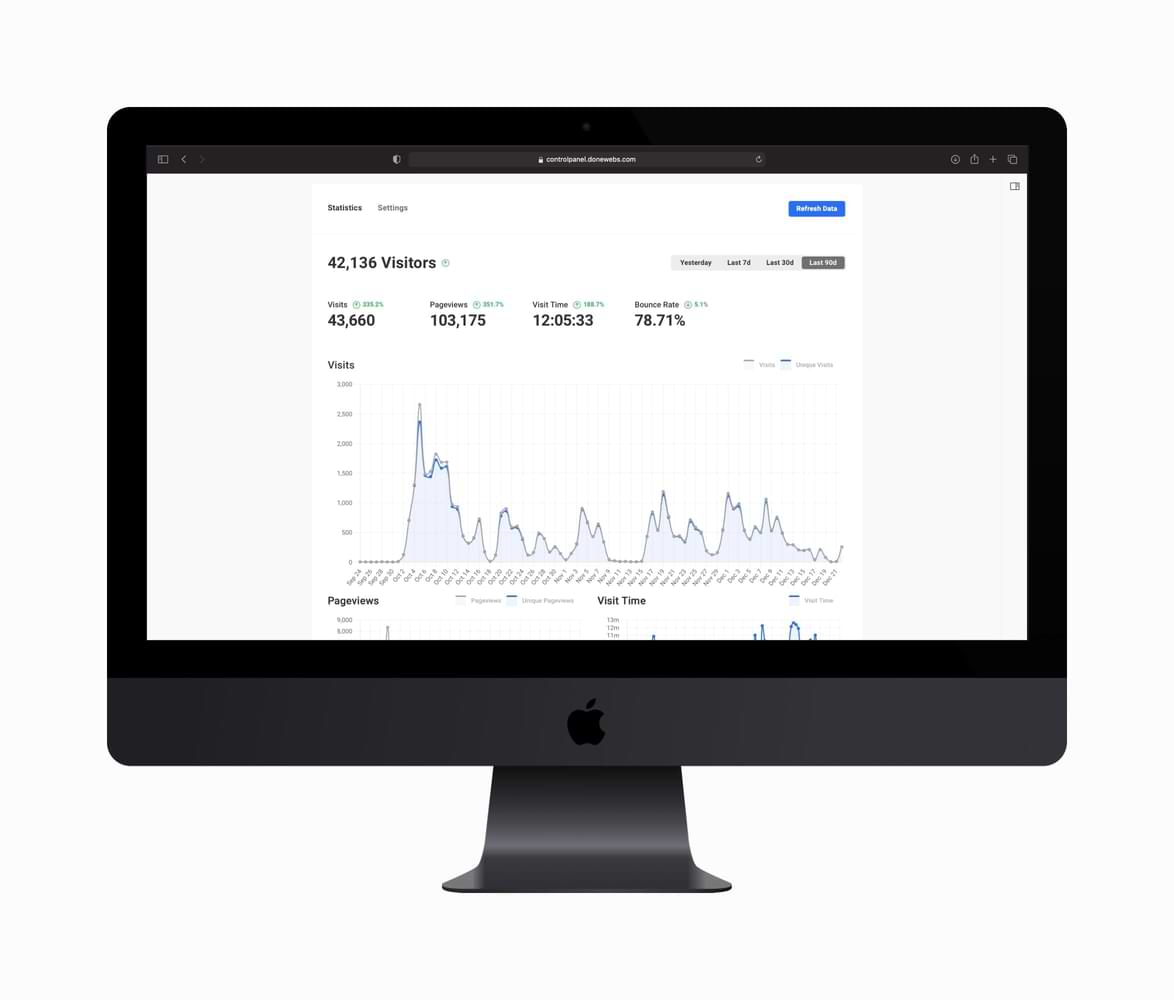 Access advanced analytics data
Keep track of your website's performance and effectiveness with the analytics section of your Control Panel account. Track your number of page views, individual users, visit time, and bounce rate. If you have more advanced needs, Google Analytics is available as an integration with the Pro subscription.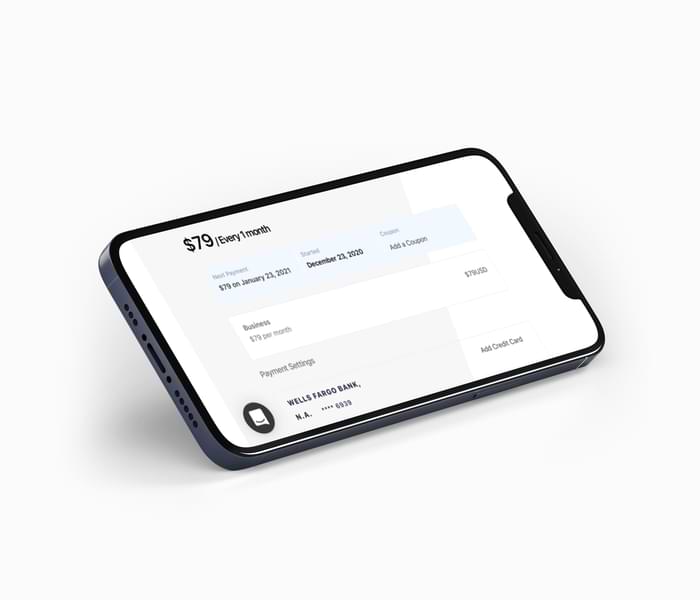 Manage your subscription and payment method
View and download invoices, make payments, change payment method, and more. You can also upgrade your subscription.
Let's bring your business online. What do you say?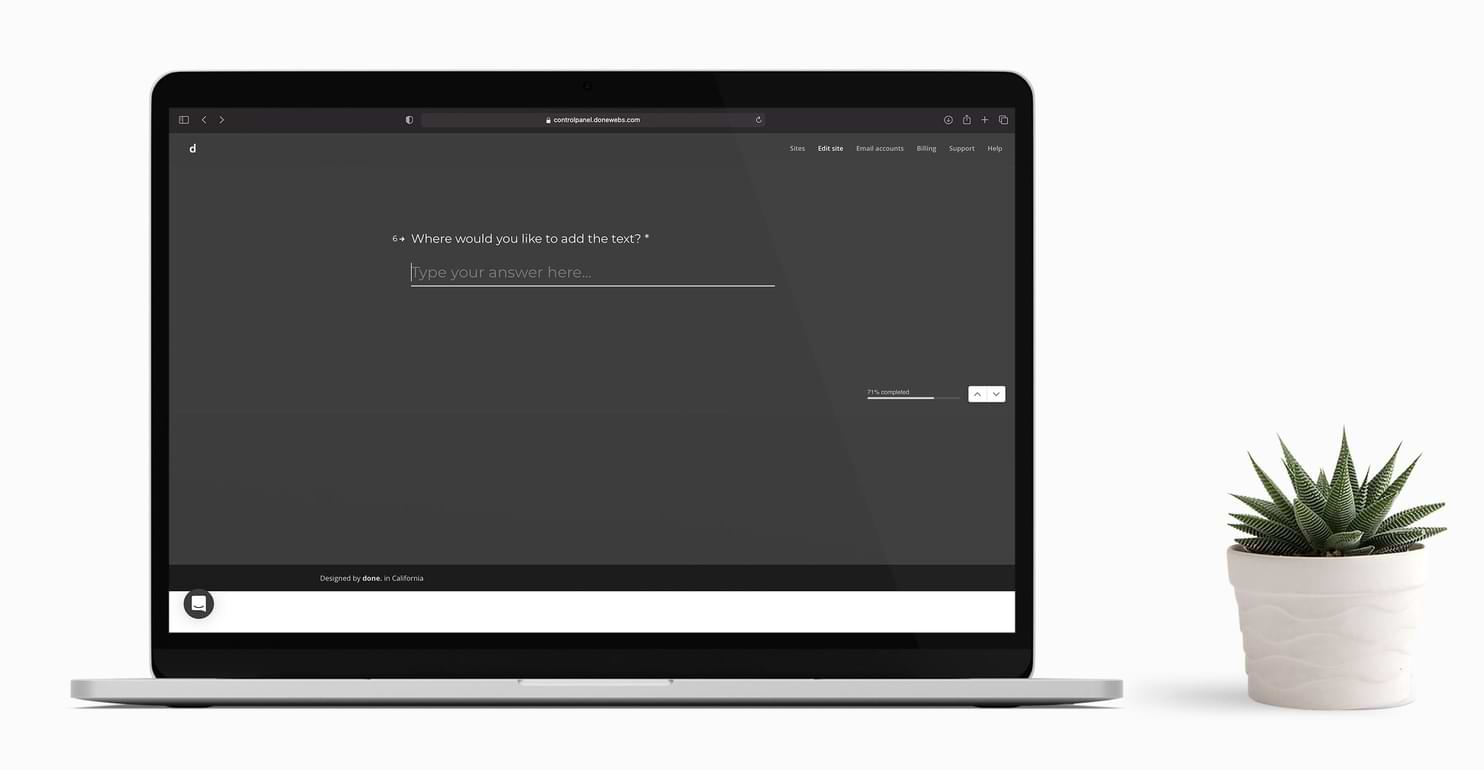 Make changes to your website
Whenever you need to make changes, we're here to help you. Make minor changes for free, once every month, or more substantial changes for a small fee. If your business requires frequent changes to your website, you can also add the Self-Edit Access feature to make changes on your own.
Manage email accounts
Business and Pro customers can create, remove, and reset passwords for personalized email accounts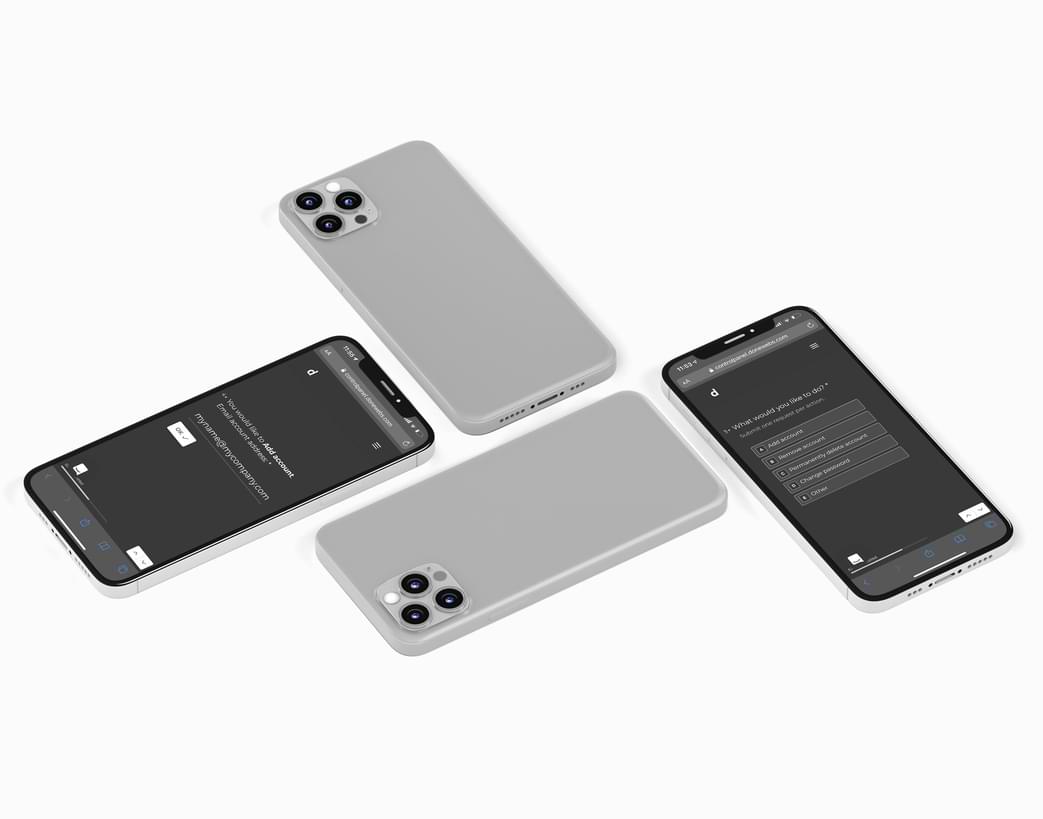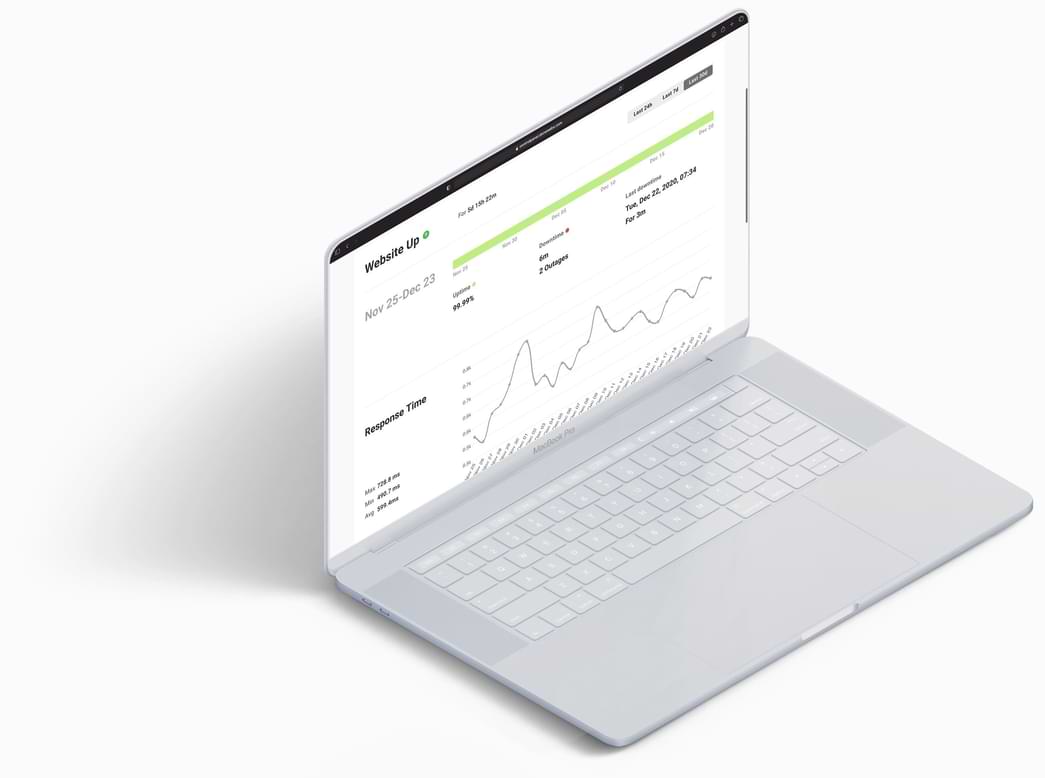 View live and historic uptime reports
We believe in transparency, and when we promise 99.9% uptime*, you should be able to confirm that we're living up to our word. With this feature, you can learn when your site is down, how quickly we resolved the issue, and your uptime rate over an extended period of time.
Ready to get started?
We'll build your site in as little as 24 hours. Learn more about our plans and place your order today.